Regional Interest Group:  CAPS EAST Chapter

The CAPS East Chapter evolved out of the former regional organizational model of CAPS International and convenes a regional conference annually (held in October most years) and has an active listserv.
The annual regional conferences provide opportunities for clinicians, church leaders and academics in the Eastern United States to gather and share their work and encourage faith and practice integration across multidisciplinary fields of the helping professions. These conferences are a wonderful venue for introducing students to CAPS International as well.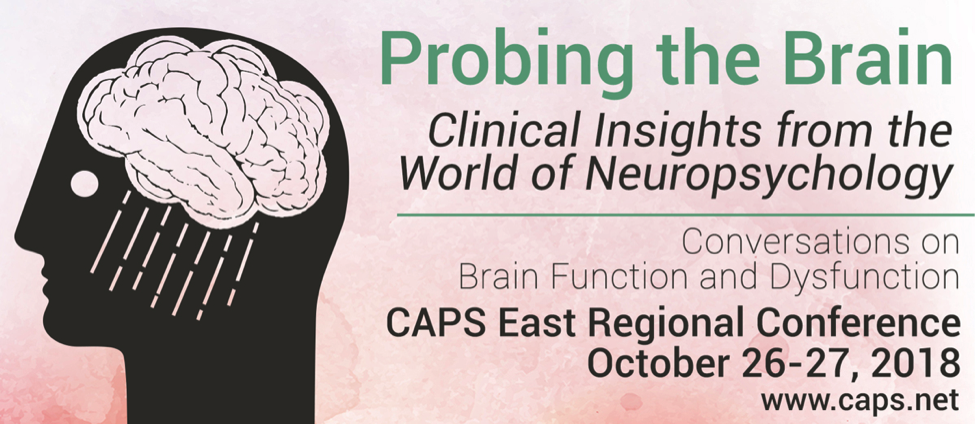 Join us at Lancaster Bible College in Lancaster, Pennsylvania for two days of presentations and professional development. CAPS East Regional Conference has a rich tradition of clinical and academic sessions integrating faith and practice. Counselors, Psychologists, Clergy, Behavioral Mental Health Professionals and Students are all welcome.  CE is avalable from sessions offerred from Friday afternoon through Saturday afternoon.
Keynote Speaker:  Freeman Chakara, Psy.D.
Dipolmate, American Board of Clinical Neuropsychology; Psychologist (PA).
1 credit of ethics continuing education in Suicide Assessment & Prevention available
Meet your license renewal requirements!
EARLY BIRD RATES UNTIL AUGUST 30:
Includes Dinner on Friday Evening
CAPS member $119
Non-member $139
CAPS Student member $69
Non-member Student $89 (Full-time only)
Spouse $69
AFTER AUGUST 30

CAPS member $149
Non-member $169
CAPS Student member $69
Non-member Student $89 (Full-time only)
Spouse $69
Continuing Education Fee: All seeking continuing education credit, or certificate of attendance must also pay the Continuing Education fee of $30.
Cancellation Policy: You will receive a full refund minus a $50 processing fee if your written cancellation notice to CAPS, PO Box 365, Batavia, IL, 60510 is postmarked, or emailed to info@caps.net by September 15, 2018.
CALL FOR PRESENTATIONS
Submission Instructions:  Submission Deadline: June 30, 2018.  Submissions are accepted on-line only; submissions can be single or multi-authored papers, seminars, clinical presentations, or poster sessions; most will be one-hour sessions (a few 2-hour slots are available). Be prepared to upload an abstract, 3 learning objectives, sample handouts, and CV's of all presenters when you go to the submission website. Submissions do not have to deal directly with the conference theme. If selected for the conference, all presenters agree to register and pay for the conference and attend.
Student Poster Competition: Submission Deadline: September 15, 2018. Student Posters will be judged at the Conference with a top prize of $100 and a year's membership in CAPS International to the winner. Posters may be theoretical or empirical but must address some aspect of the relationships amongst behavioral sciences/practices and Christian faith. If selected all poster authors must register and pay for the conference and attend to discuss their work. The Winner will be announced during the Plenary Session on Saturday morning at the Conference.  Submissions should be entered as directed above for submissions at CAPS.net. Note on your Submission abstract:  STUDENT POSTER COMPETITION.
Questions may be directed to Dr. Gwen White at: gwhite@eastern.edu.
The CAPS East Regional Conference will be held at Lancaster Bible College, 901 Eden Rd, Lancaster, PA.


Lodging:  There are a block of rooms reserved for the CAPS Conference/Lancaster Bible College at Eden Resort & Suites for October 26 for $195.00.  This resort is in proximity to Lancaster Bible College. Be sure to ask for the CAPS Conference room rate. Eden Resort & Suites, 222 Eden Road, Lancaster PA 17601. Phone: (717) 569-6444.           For Direct Hotel Reservations Call: 866-801-6430
Additionally a block of rooms are reserved at Fairfield Inn & Suites Lancaster East at The Outlets for October 26 for $109.00.  Use this link:  Book your group rate for LBC CAPS
This location is 6 miles from Lancaster Bible College.
PLEASE NOTE: These rates are available for booking until September 14, 2018. Hotel staff tells us that this weekend in October is often sold out in the Lancaster area. Book your room today!