Job Board

POSITION ANNOUNCEMENT: Dean, College of Social and Behavioral Sciences
APPOINTMENT: As negotiated, preferably no later than August 1, 2023
JOB FUNCTION: The Dean provides strategic leadership in all areas necessary for the success of the College of Social and Behavioral Science, including: undergraduate psychology and graduate counseling psychology (Doctor of Psychology—PsyD), counseling (Master of Arts in Clinical Mental Health Counseling—MACMHC), community development (Master of Arts degrees in International Community Development—MAICD and Community Economic Development—MACED), and data analysis (Master of Science in Data Analysis and Research Psychology—MSDARP); relationship with accrediting agencies: American Psychological Association (APA) for the PsyD (achieved) and Council for the Accreditation of Counseling and Related Educational Programs (CACREP) for the MACMHC (in process); hiring, support, evaluation and supervision of full-time and adjunct faculty members, and staff members; and student recruitment and support.

The Doctoral Program in Clinical Psychology (PsyD) at Regent University is accepting applications for a full-time tenure-track faculty position at the rank of Assistant Professor or higher with applicable experience. Responsibilities will include teaching, student mentoring, oversight of dissertations, scholarly productivity and clinical supervision for the on-campus community clinic, as well as institutional/community service. 
Regent University is one of the nation's leading academic centers for Christian thought and action, offering over 95 associate, bachelors, masters and doctoral degrees and enrolling more than 10,000 students worldwide. Regent offers high-quality, in-demand and affordable degree programs while remaining committed to its foundational mission to educate Christian leaders to change the world.
The PsyD Program is APA accredited and housed in the School of Psychology and Counseling (SPC).  Our program is committed to a practitioner-scholar model of training that values scientifically grounded practice congruent with an informed Christian worldview.  We draw students nationally and internationally who desire to develop knowledge and competencies of practice in the field of clinical psychology within the context of a Christian paradigm and worldview. The successful applicant for the position will have the ability to effectively integrate these different facets of our mission.
Applicants must have completed a doctorate in clinical psychology from an APA accredited program and be license eligible in Virginia prior to starting the position, and a commitment to the integration of science and practice informed by a Christian worldview. Area of specialty is open, although training and experience in child or adolescent psychology, intelligence testing, neuropsychology or evidence-based practice will receive preference. In line with the program's commitment to multi-cultural factors and having a representative faculty, we particularly encourage applicants from diverse backgrounds to apply. Applicants must subscribe to a statement of Christian faith.  
Applicants should also include a current resume, a cover letter, and photocopies of all graduate transcripts.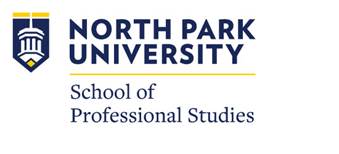 The School of Professional Studies (SPS) at North Park University seeks a Director of the Graduate Program in Clinical Mental Health Counseling (CMHC) and Faculty. The candidate, reporting to the Dean of SPS, will direct the graduate program in clinical mental health counseling and teach in the CMHC program. This is a full-time, tenure-track position. See full description HERE. Additionally, the School of Professional Studies seeks a Director of Clinical Training for the Graduate Program and Faculty to teach 18 semester hours per year in the CMHC program. This is a full-time, tenure-track position. See full description HERE.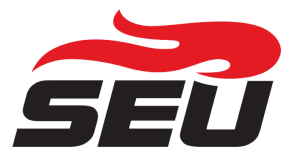 Assistant/Associate Professor of Counseling
The College of Social Sciences and Humanities at Southeastern University announces an opening for a core faculty member in our MS in Counseling Program. This individual will play a key role in developing our premier online program. Previous teaching and curriculum development experience is preferred. Some online teaching experience preferred. The candidate will be expected to help build a program toward CACREP standards, participate in the recruitment and advisement of students, serve on departmental and university committees, contribute to assessment efforts, and advise student organizations. Candidates must be committed to the Christian mission of Southeastern University and excellence in Counseling education. The candidate will report to the director of the Counseling Program and work collaboratively to further the school's mission.

Post-Doctoral Fellowship (Job ID 849)
Wheaton College (IL) Clinical Psychology PhD & PsyD Programs
The School of Psychology, Counseling, and Family Therapy at Wheaton College is seeking to fill a postdoctoral fellowship position in our PsyD / PhD in clinical psychology programs.
This 2-year fellowship is designed to support promising candidates who desire to transition to full-time employment in academia upon completion of the postdoctoral fellowship. The position could be tailored to support the needs of the applicant to prepare for future work in clinical training, teaching, or administration.

Director of Research / Tenure-track Faculty Position (Job ID 520)
Wheaton College (IL) Clinical Psychology PhD Program
The School of Psychology Counseling, and Family Therapy (PCFT) at Wheaton College (IL) is seeking a full-time Director of Research / tenure-track core faculty member as part of the launch of a new clinical PhD program. The Director of Research position includes significant teaching release to facilitate the ongoing development of program-wide research development crucial to the mission of the program consistent with a scholar-practitioner model. We look to identify a candidate that can facilitate further research success with the students and faculty of the doctoral program in clinical psychology. Qualifications include a doctoral degree in Clinical Psychology or related discipline and an established program of research. Preference will be given to candidates with research focus consistent with the PhD program mission.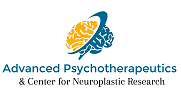 Needed; Licensed Clinical Psychologist for a private practice setting in Forest VA. In addition to traditional forms of therapy, we also specialize psychological testing and noninvasive brain stimulation. We are also a teaching facility seeking APPIC accreditation. In addition to clinical duties, teaching as an adjunct with the possibility of becoming core faculty in a local PsyD program is also possible. Income potential for clinical practice is 180k +. Interested applicants should send CV to tbarclay@advancedpsychotherapeutics.com.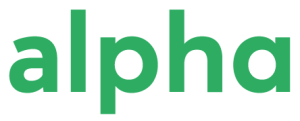 Alpha Psychological Services, PC, is an out-patient psychology practice in Southeast Michigan, 15 minutes from Ann Arbor, 25 minutes from the Delta-hub Metropolitan Airport.  Looking for a person fully licensed (or can be licensed) in Michigan, who would like to join our practice along with 5 other psychologists, including 2 neuropsychologists ,with the goal of establishing a full-time private practice.   Referrals are available; full-time office manager who handles intakes, insurance information, billing and scheduling (if you choose)  as well as covering costs such as testing materials, etc.  APS has developed an excellent reputation as a psychology practice since 1983 and has a wide network of referral sources.  APS strives to maintain an ethical balance between being faith-based while still providing up-to-date science-based services. Space is currently available.  Please contact:  Dr. Mary Clark, 734-890-9414.

Assistant/Associate Professor of Counseling
The School of Counseling at Richmont Graduate University is seeking a dynamic, education-oriented individual for the role of full-time Assistant/Associate Professor in the university's growing Clinical Mental Health Counseling Program on the Chattanooga, TN campus. Candidates must have a current license as a Professional Counselor or Marriage and Family Therapist, and a Ph.D. from a Counselor Education and Supervision Program accredited by CACREP by the agreed-upon start date.
As a member of the School of Counseling Faculty, the Assistant/Associate Professor will teach graduate courses and will supervise master's level students. In the role of Assistant/Associate Professor, the candidate will serve as an academic advisor to students, will serve on university committees, will support the university's strategic initiatives, will be responsible for course development and improvement, and will teach courses and participate in residencies as directed. Salary is commensurate with experience.
Faculty are encouraged to be active in the profession and engaged in clinical practice when possible.
Potential candidates should:

Assistant Clinical or Associate Clinical Professor of Clinical Psychology [Non-Tenure Track] Department of Psychological Sciences
The Department of Psychological Sciences [https://psychology.missouri.edu/] at the University of Missouri invites applications for a 12-month clinical faculty position (.75-1.0 FTE) in its Psychological Services Clinic (PSC) beginning on or about August 1, 2023. The PSC serves as the primary training clinic for doctoral students in the department's dually-accredited (APA, PCSAS) Clinical Psychology Program.

Samford University's Howard College of Arts and Sciences invites individuals interested in serving in a Christian university environment to apply for a tenure-track Assistant Professor position in the Psychology Department, beginning August 2023. This full-time, tenure-track, 9-month position carries a three-courses-per-semester teaching load.
Qualified candidates will have an earned doctorate in Psychology or related area, with specialty open. Highly qualified ABDs may be considered but must have Ph.D. in hand by August 16, 2023. A rich mentoring program is in place to develop the selected person as an excellent teacher, researcher, and colleague is provided by the Chair and tenured members of the faculty throughout the university.