Job Board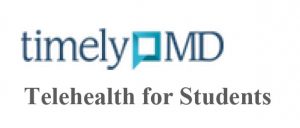 Focused on improving the health of student populations, TimelyMD offers colleges a comprehensive, custom program
centered around telehealth. TimelyMD's campus-wide solution gives students a point of contact-anytime,
anywhere-to get quality care and immediate support for medical or mental health concerns.
Telehealth Licensed Mental Health Professionals – Part time, Independent Contractor, Flexible Schedule
Pay is provided per consult and you have the opportunity to arrange future consults with the same student if they are
needed on your schedule. We are especially interested in psychologists who are Psypact ready or interested in joining
Psypact.
We are currently seeking counselors who have expertise or experience in areas such as adjustment concerns especially
in young adults, anxiety/depression, trauma, diversity such as race/ethnicity, Christian or faith based counseling and/or
LGBTQ+ community.
This is a great way to supplement your income and your practice. If interested, please include your resume.
Telehealth Mental Health Provider – Full time – Professional provider with extensive mental health training.

Assistant/Associate Professor of Counseling
The School of Counseling at Richmont Graduate University is seeking a dynamic, education-oriented individual for the role of full-time Assistant/Associate Professor at the Atlanta campus to teach graduate courses primarily in Marriage and Family Therapy. Candidate must have a current license as a Marriage and Family Therapist, and, by the agreed upon start date, a Ph.D. from a Counselor Education and Supervision Program accredited by CACREP.
As a member of the School of Counseling Faculty, the Assistant/Associate Professor will maintain a full-time presence on the Atlanta Campus, teach graduate courses, and supervise Master's level student clinicians who are focusing on Marriage and Family Therapy. The Assistant/Associate Professor is expected to be an AAMFT Approved Supervisor, or eligible to begin that process in the State of Georgia. In the role of Assistant/Associate Professor, the candidate will serve as academic advisor to students, will serve on university committees, will support the university's strategic initiatives, and will teach in the online program as directed.
The complete job description and application process can be viewed here.

Gordon-Conwell Theological Seminary is seeking to fill a full-time, tenure track, open rank faculty position in Counseling in Charlotte, North Carolina. The desired start date is the fall of 2021.
As a diverse community of faculty and students who share a faith-based commitment to professional counseling, we strongly encourage applications from underrepresented groups in higher education, including persons of color, women, international scholars, and individuals with bilingual abilities. The ideal candidate for this position should have a demonstrated capacity for rigorous academic scholarship, exemplary classroom leadership, an ability to integrate counseling and theology thoughtfully, a deep commitment to the local church and communities of color, and genuine personal faith. Above all, the candidate should exhibit a love for Christ and an embrace of the Gospel. The position involves online and in-person teaching responsibilities in a CACREP-accredited Counseling program on the campus in Charlotte, NC.
The complete job description and application process can be viewed here https://www.gordonconwell.edu/employment/faculty/opportunities/"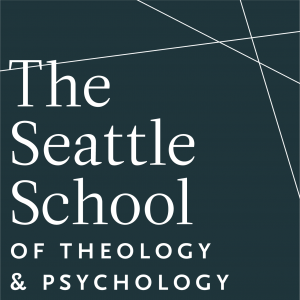 The Seattle School of Theology & Psychology (Seattle, WA) seeks to fill a Full-time Core Faculty position in our Master's Level Counseling/Psychology program. We are building a creative community that is robustly Christian, deeply questioning, and profoundly human. The ideal candidate would be committed to the interdisciplinary dialogue between theology and psychology, as well as intercultural engagement. Rank preference is Assistant Professor but will be determined by the candidate's qualifications. Applicants from historically underrepresented groups are strongly encouraged to apply.
For more information regarding essential functions and qualifications for this position, visit the "Current Openings" page on The Seattle School's website.
To apply please submit a cover letter, curriculum vitae, teaching statement (which should include how their teaching would contribute to and advance a culture of diversity, equity, and inclusion), and three professional references to facultyjobs@theseattleschool.edu. All inquiries and applications will be treated in confidence. All employees of The Seattle School of Theology & Psychology are required to complete our criminal background check and agree with our Statement of Faith. This position will remain open until filled, with preference given to applications received by Monday, November 30, 2020.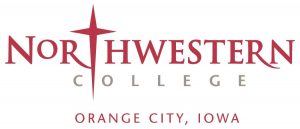 Psychology Faculty Positions
Northwestern College (Orange City, Iowa) invites applications for two full-time faculty positions (open rank) in Psychology to begin August, 2021. Successful candidates can expect to teach child and adolescent development or psychopathology, introductory psychology, and courses in one's specialty and/or related area.
Required Qualifications: Candidates must hold a doctorate (or be ABD) in psychology (e.g., clinical or developmental) or other closely related fields. Candidates will exhibit a love of Christ, an embrace of the Gospel, and support the college's mission as expressed in our Statement of Christian Identity, Vision for Learning and Vision for Diversity.
Apply online:  http://www.nwciowa.edu/employment/

Denver Seminary (Littleton, CO) seeks faculty candidates to teach in the Counseling Division with positions beginning July 2021.
Denver Seminary is a private, evangelical seminary whose growing Counseling Division is composed of ten full-time faculty serving four MA programs (Clinical Mental Health Counseling/CACREP accredited, School Counseling/pending CACREP review, Counseling Ministries, Chaplaincy) and a PhD program in Counselor Education and Supervision. Nestled between the foothills of the Rocky Mountains and the bustling city of Denver, residential positions are currently available within the Clinical Mental Health, School Counseling, and Counselor Education programs. This collaborative team seeks to add qualified faculty who share the Division's passion, experience, and expertise in the teaching and practice of integrating excellent clinical skill with faith, and theology. Completed PhD in Counselor Education required.
Assistant/Associate Professor of Counseling (2 positions available)
Full Time
Non-tenure track, eligible for rank advancement
24 credit hours teaching MA level courses
Associate/Full Professor of Counseling and PhD Program Chair
Full Time
Tenure Track
18 credit hours teaching both PhD and MA level courses
Please visit denverseminary.edu for more information on each of these positions. A complete job description can be found in the Employment section of the Denver Seminary website.
APPLICATION PROCESS: The candidate must fully support Denver Seminary's Statement of Faith, Mission, Vision, Core Commitments and Community Values and Behavioral Commitments. Interested candidates should send a letter of interest and curriculum vitae to FacultySearch@denverseminary.edu by October 31, 2020. Please do NOT send transcripts, letters of recommendation, or credential files. Full applications will be requested of promising candidates.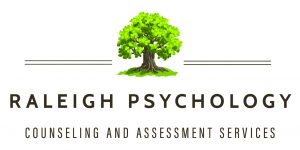 Raleigh Psychology is a thriving private practice, centrally located near NC State University, Research Triangle
Park, and growing family communities.
POSITION: We are seeking a therapist and a testing psychologist to join our practice to provide psychotherapy and/or psychological assessment services.
QUALIFICATIONS:
NC Licensure (provisional or intern/associate status is acceptable)
Ability to implement provided Electronic Health Records system, which includes a confidential patient portal
See full description and inquiry process HERE.

Asbury University is looking for a qualified candidate to fill the role of Full-Time, Tenure-Track Psychology Faculty.
POSITION: The College of Arts, Humanities, & Social Sciences at Asbury University invites applications and nominations for an open-rank, tenure-track position beginning August 2021.
RESPONSIBILITIES: Teach 24 credit-hours in an academic year (introductory and upper-level courses in Psychology) in both online and face-to-face modalities; advise students in the Psychology major; serve on assigned department and university committees; and provide leadership and active participation in spiritual life activities on campus.
See full description and inquiry process HERE.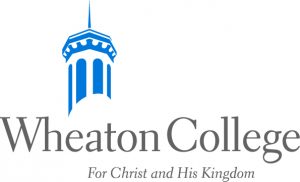 Program Director-Clinical Mental Health Counseling Program
Wheaton College (IL) invites applications for a program director and core faculty position for our CACREP- accredited Clinical Mental Health Counseling Master's program. Position responsibilities begin July 1, 2021, and include teaching, administration, scholarship, mentoring, and clinical supervision. We seek candidates with demonstrated strengths in the integration of Christian faith with counseling theory and practice. Qualified candidates will possess a doctoral degree in Counselor Education or a closely related field and be licensed or license eligible in Illinois. Wheaton College is committed to cultivating a diverse community of students, faculty and staff. We encourage applications from underrepresented groups in higher education to foster a more inclusive classroom and work environment.
Please submit a letter of interest along with a curriculum vitae to this link.  Application materials will be sent to promising applicants. Review of applicants will begin immediately and continue until the position is filled.
Wheaton College is an evangelical Protestant Christian liberal arts college whose faculty and staff affirm a Statement of Faith and adhere to lifestyle expectations of the Wheaton College Community Covenant. Wheaton is an equal opportunity employer committed to recruiting and retaining a diverse and talented workforce and student body.  We encourage the expression of multiple perspectives within a Christian worldview, inside and outside the classroom.  For more information about Wheaton College visit www.wheaton.edu.
Additionally, Wheaton College aspires to provide a physically safe environment for students, staff, and faculty to learn and work. In support of this objective, the College requires background checks for final candidates, after an employment offer is extended.  Employment is contingent upon successful completion of a background check.
Position Announcement: Psychologist
Psychological Services of Riverside
(affiliated with the Doctor of Psychology [PsyD] Program at California Baptist University)
Psychological Services of Riverside (PSR), a clinic serving the greater Riverside, CA, area and affiliated with the Doctor of Psychology (PsyD) Program at California Baptist University (CBU), is seeking part-time licensed psychologists to serve as clinicians. Candidates must be licensed as psychologists in the state of California and have no ethical complaints. Range of specialization is open, and candidates should be willing to promote their practice as PSR is growing and provide therapy and assessment services both in person and via telehealth. PSR is pursuing third-party reimbursement and will help successful candidates get paneled on insurances. PSR also trains doctoral students and, thus, provides an opportunity for clinicians to interact with these students as they learn. (In some cases, candidates may be able to serve as supervisors for these doctoral students.) The hours are flexible, and PSR offers support in promoting clinicians' practice. The position is for an independent contractor, not CBU employee.
If you are interested, please email your vita and a letter of interest to tsisemore@psychservicesriverside.org.
More information is found at www.psychservicesriverside.org.