Job Board

Faculty – MTS/Clinical Mental Health Counseling & Psychology (Chicago, Michigan)
Under the administrative supervision of the Division Chair of Education and Counseling, Associate Dean of Faculty Development, and the Clinical Mental Health Counseling program director, a counseling faculty position is designed to promote graduate level learning in fulfillment of the CMHC curriculum as well as furthering the overall work of the seminary. We are looking for two qualified faculty members to join our teams in Chicago and Michigan.  Faculty members are expected to conduct themselves in a professional manner, contribute to the enrichment of the learning community and provide formal advising and formal and informal student academic and clinical training. Counseling faculty are also responsible to pursue continued spiritual and professional development while adhering to all faculty related policies and procedures.
See full description here.

Assistant/Associate Professor of Counseling
The School of Counseling at Richmont Graduate University is seeking multiple dynamic, education-oriented individuals for the roles of full-time Assistant/Associate Professors in the growing Clinical Mental Health Counseling Program at the university's Atlanta, Chattanooga, and online campuses. Candidates must have a current license as a Professional Counselor or Marriage and Family Therapist, and a Ph.D. from a Counselor Education and Supervision Program accredited by CACREP by the agreed upon start date.
As a member of the School of Counseling Faculty, the Assistant/Associate Professor will maintain a full-time presence on their home campus, teach graduate courses, and supervise master's level students. In the role of Assistant/Associate Professor, the candidate will serve as academic advisor to students, will serve on university committees, will support the university's strategic initiatives, will be responsible for course development and improvement, and will teach courses and participate in residencies as directed. Salary is commensurate with experience.
Faculty are encouraged to be active in the profession and engaged in clinical practice when possible.
Potential candidates should:
1.Create a profile on the university's human resources site: https://secure.entertimeonline.com/ta/InpRGU.careers?ApplyToJob=335689152 and
2. Send a letter of interest and a current resume to: facultyapplicants@richmont.edu or by mail, to: Dr. Steve Bradshaw Dean of the School of Counseling Richmont Graduate University 1900 The Exchange SE, Bldg 100 Atlanta, GA 30339.
New Orleans Baptist Theological Seminary (NOBTS) invites applications for a full-time, tenure track faculty position in the Division of Counseling
Responsibilities:
The faculty member will teach in the area of Counseling and mentor graduate and doctoral students. The professor will also pursue scholarship that demonstrates high academic standards and serves the church. Other duties include committee service, student advising, and recruitment help.
Please see full job description HERE.

Grove City College announces a faculty opening for a Psychologist in the Department of Psychology and Social Work beginning in July 2022, with special emphasis given to those with a background in experimental psychology. Successful candidates should have a Ph.D. in psychology, a demonstrated potential for excellence in teaching and research, and interest in the integration of psychology with Christian faith. Experience in the instructional use of technology and hybrid and online teaching is an advantage. Rank and salary are commensurate with qualifications.
Please see full job description HERE.

Gordon-Conwell announces a tenure track open rank position in the area of clinical mental health counseling with the primary location at the campus in South Hamilton, MA. While the program is residential, teaching may also include online teaching or teaching at one or more of the other campuses. Responsibilities include teaching six courses a year (three credits each), research and publication, service on committees, participation in the life of the seminary with activities like advising, mentoring, and attendance at all required meetings.
The candidate for this position should have a demonstrated capacity for exemplary teaching, rigorous academic scholarship, an ability to thoughtfully integrate counseling and theology, a deep commitment to the local church and genuine personal faith.
Please see full job description and application instructions on our Career Center.

The Division of Graduate Counseling at Indiana Wesleyan University invites applicants for an Assistant or Associate professor of Clinical and Mental Health Counseling (CMHC). Applicants should have an earned doctorate from a CACREP-approved program. Candidates should have appropriate licensure and credentials in the clinical mental health counseling profession and be eligible for licensure (e.g., LMHC, LPC, LPCC). Demonstration of professional identity with the counseling profession is required. Successful candidates will show evidence of personal faith in Jesus Christ, comfort with the Wesleyan theological perspective, and be committed to the integration of Christian faith in teaching and practice. Applicants who bring diverse ethnic, racial, and gender perspectives to their scholarship and teaching are especially encouraged to apply.
See full description HERE.

The Cedarville University Department of Psychology invites applicants for a ranked full-time, tenure-track eligible position as an Assistant/Associate Professor of Psychology. Applicants must have a strong commitment to excellence in undergraduate teaching and the ability to integrate faith and learning. Cedarville's psychology students learn to think biblically and critically about human behaviors across genders, cultures, and ages and to relate psychological principles to everyday life and work. The psychology major is a comprehensive degree that prepares students to succeed in work and life within the fields of mental, social, and behavioral health, or beyond.
This position is subject to the University's verification of credentials along with other information required by law and Cedarville University policies, including the successful completion of a background check. Applications will be accepted until the position is filled. This position is pending budget approval.
See full description HERE.

Life Connections Counseling Center is seeking: 1) a FL licensed psychologist trained in psychological testing for children, adolescents, and adults; 2) FL licensed mental health counselors, marriage & family counselors, and clinical social workers to provide counseling to our clients (children, adolescent, adult outpatient clients).  Applicants must be active in their Christian faith and be interpersonally skillful in working within a team setting.
Established in 1993 in Tampa, Life Connections is a 501(c)3 non-profit Christian organization. Our goal is to connect emotional and relational health to spiritual maturity.  We function as a full-service counseling center to serve the Christian churches and the Tampa Bay community, with high standards for excellence and professionalism. We do not impose our faith on others. As a positive clinical team, we meet weekly for case consultation, prayer, and support. Our clinicians also provide free educational workshops to the community a few times a year. To serve those in financial hardship, we created the Barnabas Program, our innovative co-pay/scholarship program for approved applicants who otherwise could not afford counseling. We work within a fee-for-service model and earn competitive pay with flexible hours. Our mission verse is Galatians 6:10.  To learn more about our unique center:  www.lifeconnectionsonline.org
Please send a cover letter and resume to:  kmckinney@lc-online.org. Or by mail: Katherine McKinney, PhD, Director & Licensed Psychologist, Life Connections Counseling Center, 4903 Van Dyke Road, Lutz, FL  33558    USA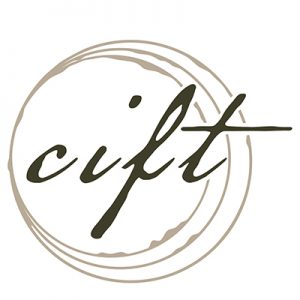 The Center for Individual and Family Therapy (CIFT) (www.ciftcounseling.com) is a non-profit Christian counseling center that exists to support the Church in the pursuit of mental, emotional, and relational health within our local communities. We have five office locations throughout Orange County and Los Angeles County.
The position of Licensed Psychotherapist carries with it the following duties, responsibilities, and requirements:
Please see full description HERE.

Greenleaf Psychological & Support Services is expanding.
Would you like to grow with Greenleaf?
We just doubled in size (from 7 to 14 clinical rooms!) and we are working on expanding our Clinical Administrative Team!
We are currently reviewing applicants for 6 positions (please apply):
Licensed Psychologist (PhD, PsyD, LPA)
Licensed Clinical Mental Health Counselor or Licensed Marriage and Family Therapist (LCMHC, LCMHA or LMFT, LMFT-S)
Licensed Clinical Social Worker (LCSW, LCSWA)
Clinical Supervisor (LCMHC-S, LCSW, or LP)
Director of Psychological Assessment (PhD, PsyD)
Clinical Director (LCMHC-S, LCSW, or LP)
Please see full description HERE.

Executive Director, The Allender Center
Job Title: Executive Director, The Allender Center
Reports to: President & Provost
Department: The Allender Center
Avg Hrs/Wk: 40
Summary
The Executive Director provides executive leadership for the Allender Center at The Seattle School of Theology & Psychology, including stewarding a team of highly skilled and diverse leaders in executing Allender Center programming and collaborating with the leadership of The Seattle School across a variety of venues.
See full description HERE.
Core Faculty, Counseling/Psychology
Reports to: Dean of Teaching & Learning
Department: Academics
FLSA Category: Exempt, Contracted
Average Hours per Week: Full-Time
Summary
The Seattle School of Theology & Psychology seeks to fill a Full-time Core Faculty position (Assistant Professor) in our Master's Level Counseling/Psychology program. We are building a creative community that is robustly Christian, deeply questioning, and profoundly human. The ideal candidate would be committed to the interdisciplinary dialogue between theology and psychology, as well as intercultural engagement. Rank preference is Assistant Professor but will be determined by the candidate's qualifications. Applicants from historically underrepresented groups are strongly encouraged to apply.
See full description HERE.