Job Board

Master of Arts in Counseling Psychology Program
Program Director
Administrative Faculty
Simpson University is accepting applications and nominations for the position of Program Director for the Master of Arts program in Counseling Psychology. Simpson seeks an enthusiastic and energetic individual with an abiding faith in Jesus Christ and a strong commitment to teaching excellence, scholarship, university and community service and program development. The director is responsible for providing visionary leadership for the M.A. in Counseling Psychology program, guiding the continued development of this program including its structure, policies and procedures, interaction with the University, and assessment of effectiveness. This position also oversees day-to-day responsibilities for running the program with assistance from the Clinical Training Director.
This is a full-time, twelve-month administrative faculty position reporting directly to the Provost.
Please see full description HERE.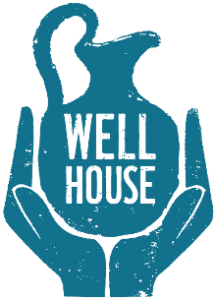 Program Director for WellHouse Woman
POSITION SUMMARY: Management of social services for The WellHouse Woman program to include supervision and management of staff who deliver services directly to the adult residents of the WellHouse, including Home Coordinators and Case Managers.
Home Coordinator (HC) for WellHouse Child (WC)
POSITION SUMMARY: The HC's primary responsibilities include providing direct care and supervision to the youth while meeting basic daily needs, providing organization and maintenance of home, and supporting each residents' personal goals to succeed. Further responsibilities include monitoring the security of the home and residents to ensure that the risk of flight is minimized and protection from unwanted intrusions is minimized.

The APA accredited PsyD program in Clinical Psychology at Regent University invites applications for a full-time tenure-track faculty position for Fall 2021.
Responsibilities: Teaching, student mentoring, dissertations oversight, scholarly productivity, clinical supervision for the on-campus training clinic, and teaching in other psychology or mental health related programs.
Rank: Assistant Professor
Requirements: Doctorate in clinical psychology from an APA accredited program prior to position start, license eligible in Virginia and a commitment to the integration of science and practice informed by a Christian worldview. All qualified applicants are encouraged to apply.  Area of specialty is open, although training and experience in clinical health psychology, pediatric psychology, child and adolescent psychology or evidence-based practice will receive preference.  In line with the program's commitment to multi-cultural factors and having a representative faculty, we particularly encourage applicants from diverse backgrounds to apply.
Application Deadline: Open until filled.
Application Procedure: For additional information or to apply on-line go to https://regent.csod.com/ats/careersite/JobDetails.aspx?site=10&id=729.
Direct questions to Dr. Fernando Garzon, Assistant Dean, School of Psychology and Counseling, at 757-352-4341 or fgarzon@regent.edu.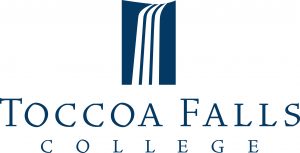 Master of Marriage and Family Therapy Program Director
Administrative Faculty
Toccoa Falls College is accepting applications for the position of Program Director for a new Master of Arts program in Marriage and Family Therapy. The program is anticipated to launch in August 2021, contingent on SACSCOC approval. The Director will have a key role in the development of this program, ensuring that it is of the highest quality academically while providing students with a strong biblical worldview perspective from which to minister in a wide variety of counseling environments.
This is a full-time, twelve-month administrative faculty position reporting directly to the Director of the Division of Graduate Studies.
Please see full description HERE.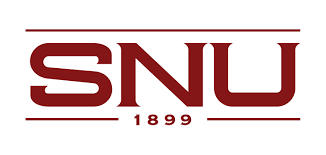 Southern Nazarene University invites applications for the Executive Director for RENEW Counseling Center that provides holistic mental health services to all SNU students, the broader SNU community, and external community clients. Preferred candidates must have an interest in ensuring that clinical policies are followed in the delivery of services and oversee a staff consisting of licensed clinicians, candidates for licensure, and master's level trainees from the Graduate Programs in Counseling. In addition, the Executive Director will be considered a faculty-level position and will be asked to hold a small graduate level teaching load.
Diverse candidates are strongly encouraged to apply. Southern Nazarene University (SNU) desires to be a community that reflects diversity, inclusion, and equity through the refining of our character, the way we create culture and the way we serve Christ.
For more information, or to complete the online application, please visit https://snu.edu/employment/. As part of the application process, you will have the ability to submit a cover letter and resume. Additionally, generous benefit structure including family health insurance plan (shared cost), long term disability, dental insurance, group life insurance, retirement matching, tuition remission, vacation, sick leave, personal days, and holidays.
Also, please see full description HERE.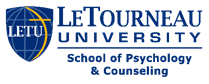 LeTourneau University seeks an innovative, dynamic, and student-focused instructor to teach graduate courses in the Clinical Mental Health Counseling program. The successful candidate will have demonstrated experience in a clinical or counseling setting and will be licensed or license eligible in Texas as a licensed professional counselor. The candidate for this 11-month, full-time tenure-track faculty position would teach courses online, face-to-face, and in a hybrid format. A doctorate (Ph.D. or Psy.D.) from a CACREP-accredited program is required. The candidate must value the integration of Christian faith with learning and with clinical practice. A minimum of three years of experience as a professor and as a practitioner is preferred, and specific expertise with children and adolescents is desired. Additionally, supervisory experience with graduate level students is preferred. The candidate will work closely with the entire psychology and counseling team in recruiting and retention of students. Some travel may be expected to teach courses and attend events at the main campus and university microsites.
Please see full description HERE.

Geneva College invites applications for an immediate opening for a tenure-track appointment as a faculty member with a specialty in School Counseling in the Master of Arts in Counseling. Preferred candidates will have an interest in and be capable of assuming responsibilities as Program Director for the Master of Arts in Counseling Program. This 12-month position begins in August 2021.  Minority and female applicants are strongly encouraged to apply.
JOB SUMMARY
The candidate will teach courses in the School Counseling Program in the Master of Arts in Counseling; serve as the coordinator for the School Counseling Program; possess a record of successful leadership, scholarship, and teaching; demonstrate an understanding of the integration of faith and learning; and be committed to function as an integrated team member and leader of the department.
Please see full description HERE.

The Cedarville University 
Department of Psychology
 invites applicants for a ranked full-time, tenure-track eligible position as an Assistant/Associate Professor of Psychology. Applicants must have a strong commitment to excellence in undergraduate teaching and the ability to integrate faith and learning. Cedarville's psychology students learn to think biblically and critically about human behaviors across genders, cultures, and ages and to relate psychological principles to everyday life and work. The psychology major is a comprehensive degree that prepares students to succeed in work and life within the fields of mental, social, and behavioral health, or beyond.
This position is subject to the University's verification of credentials along with other information required by law and Cedarville University policies, including the successful completion of a background check. Applications will be accepted until the position is filled. This position is pending budget approval.
Position Requirements:
Ph.D. or Psy.D. degree conferred in a Psychology discipline by Fall 2021. Priority will be given to applicants with degrees in Health Psychology, Cognitive or Neuropsychology, or Social Psychology
Demonstrated excellence as an effective instructor.
Demonstrated capability for research and scholarship.
Strong interpersonal skills and the ability to complement our team well in mentoring students in education, scholarship, and professional development.
Commitment to biblical integration of faith and learning both in and out of the classroom
Qualified applicant must be a born-again Christian
Qualified applicant must agree with and be willing to abide by Cedarville University's Doctrinal Statement, Community Covenant, and general Workplace Standards.
Contact Information:
All official inquiries should be directed to Jennifer Cochran (jcochran@cedarville.edu) Director of Academic Human Resource Services. Position-specific inquiries should be directed to Dr. Luke Tse (tsel@cedarville.edu), Chair, Department of Psychology.

FACULTY POSITION Graduate Clinical Psychology
Position Description: Master of Science in Clinical Psychology seeks applications for a full-time, tenure-track faculty position for an Assistant, Associate or Professor of Clinical Psychology to teach a variety of clinical modalities, treatment populations, etc. to graduate students in Clinical Psychology. Vanguard seeks professionals of Christian faith who are committed to integration of faith and learning in their respective fields. The applicants must have demonstrated teaching ability and a commitment to working with and encouraging diversity. This position starts August 2021.
The complete job description can be viewed here , or from the website: https://www.vanguard.edu/resources/human-resources/employment-opportunities

Covenant Theological Seminary is seeking to fill a one-year appointment for a visiting professor in Counseling. The desired start date is the summer or fall of 2021.
The ideal candidate for this position should have a deep personal faith, an ability to integrate counseling and theology thoughtfully, strong gifts in teaching, and general alignment with our school's doctrinal distinctives.
The complete job description and application process can be viewed here.

Assistant/Associate Professor of Counseling
The School of Counseling at Richmont Graduate University is seeking a dynamic, education-oriented individual for the role of full-time Assistant/Associate Professor at the Atlanta campus to teach graduate courses primarily in Clinical Mental Health Counseling. Candidate must have a current license as a Licensed Professional Counselor or Marriage and Family Therapist, and, by the agreed upon start date, a Ph.D. from a Counselor Education and Supervision Program accredited by CACREP.
As a member of the School of Counseling Faculty, the Assistant/Associate Professor will maintain a full-time presence on the Atlanta Campus, teach graduate courses, and supervise Master's level student clinicians who are focusing on the CACREP accredited CMHC program. The candidate is expected to become a MFT and pursue certification as a AAMFT Approved Supervisor. In the role of Assistant/Associate Professor, the candidate will serve as academic advisor to students, will serve on university committees, will support the university's strategic initiatives, and will teach in the online program as directed.
The complete job description and application process can be viewed here.

Gordon-Conwell Theological Seminary, Boston, MA announces a tenure track Program Director/Faculty position in Marriage and Family based in Boston, MA. The position involves developing an online COAMFTE-accreditation eligible Masters in Marriage and Family program, leading the accreditation process, administering the program and teaching in Marriage and Family and supervising students. It may also include teaching at one or more of the other campuses.
The candidate for this position should have a demonstrated capacity for rigorous academic scholarship, knowledge of and experience with COAMFTE accreditation processes, exemplary program administration skills, pedagogical expertise, proficiency in online teaching, clinical and supervision competency, an ability to thoughtfully integrate marriage and family therapy and theology, a deep commitment to the urban church and genuine personal faith. Above all, the candidate should exhibit a love of Christ and an embrace of the Gospel.
To apply, please visit our employment page for application instructions.

Department Chairperson, Psychology
Summary:
LCC International University in Klaipeda, Lithuania, welcomes applications for a full-time faculty position, open rank and specialization, in the Department of Psychology beginning August 2021.
The position involves department chair duties, teaching courses in the department, advising, and participating in the active intellectual life of the campus. The position offers unique opportunities such as travel and teaching/research in the Baltics, Scandinavia, Western and Eastern Europe.
Strong candidates will possess a PhD (or equivalent degree) in Psychology; the ability and willingness to adapt to a highly diverse international context; a commitment to student-centered teaching and learning from a Christian worldview; demonstrated record of scholarship preferred. Rank of appointment commensurate with qualifications.
For more information and to apply, please see full job listing here.